Books
If you love paranormal romance, strong female characters, and vampires, you're in the right place!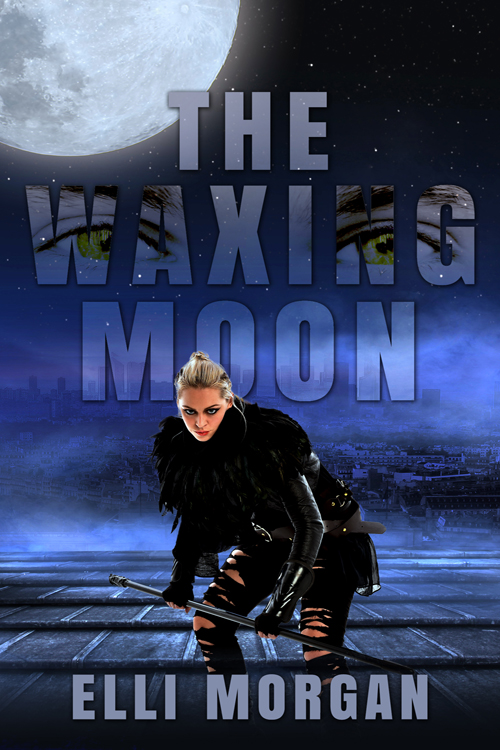 Lilah Neumann has longed for something beyond the mundane for as long as she can remember.  A chance meeting with a mysterious and sexy vampire turns her dreams into a reality filled with adventure and excitement. She has no plans to return to her previous dull life.
After spending 400 years as a lone mercenary, Cain finds more than a companion in 19-year-old Lilah.  Yet he can't shake his past and struggles to suppress his feelings to protect her from the dangers and temptations his kind offers.
When Cain abandons her to keep her safe, Lilah finds herself on a journey through Europe to overcome her human limits and fight for a place by his side.  But can a human survive in a vampire's world?
My first book "The Waxing Moon" was published by The Wild Rose Press.
After they took everything from him, Dave Patton dedicated his life to hunting vampires. But he can't bring himself to destroy their newest vampire prisoner Sarah—a young woman with a tragic past, who awakens forbidden desires in him.
Sarah McAllister spent her childhood in the hands of ruthless vampires aiming to turn her into a perfect soldier. To take revenge, she hides her true strength and surrenders to a group of hunters, hoping her knowledge will help them bring all monsters to justice.
When the hunters' compound is attacked, Sarah has to reveal her powers to protect them from certain death. How will Dave react when he learns the truth? And how much will she have to sacrifice to defeat her tormentors?
My second book "The Shadowed Moon" will be published by The Wild Rose Press.